Managed Virtual Servers - VPS Cloud Hosting
Managed Cloud VPS hosting - with cPanel installed, automatic backup, free IP address and system administration to use all the advantages of virtual servers without the need to have the relevant technical expertise.
Choose the most suitable managed VPS hosting plan
We have prepared for you a wide selection of hosting plans for managed virtual servers with multiple options between number of processing cores (CPU), amount of RAM memory, all-NVMe disk space and amount of expected monthly traffic.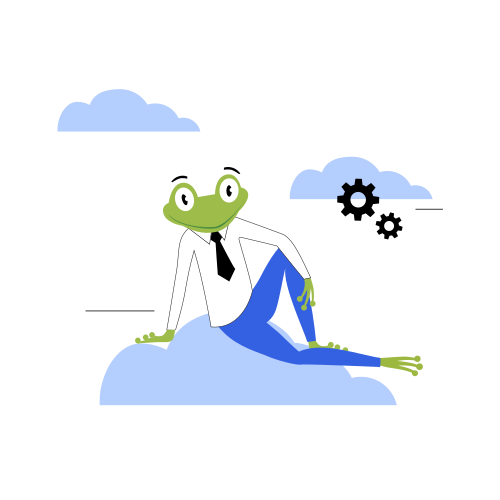 If you're having trouble choosing the best plan for your project needs, don't hesitate to reach out to our team on chat (below right) for knowledgeable professional guidance on the optimal choice. When your project grows, you can upgrade to a higher plan with ease.
Included in all plans:
Free IP address
Automatic backups
cPanel control panel
System administration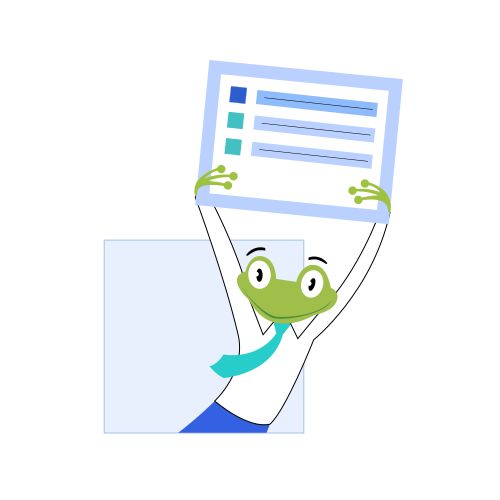 Why choose Managed Cloud VPS from Jump.bg?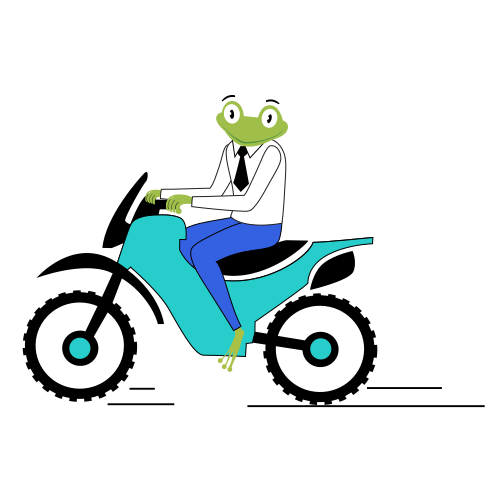 Lightning-fast, triple-replicated
all-NVMe storage
We only use NVMe (non-volatile memory express) storage - a data transfer protocol that guarantees lightning-fast access to your data on the virtual server.

For software-defined storage, we use Ceph to provide triple replication for your data. They are stored in 3 different, independent locations to eliminate the risk of their loss. Thanks to this technology, you get greater security for your business.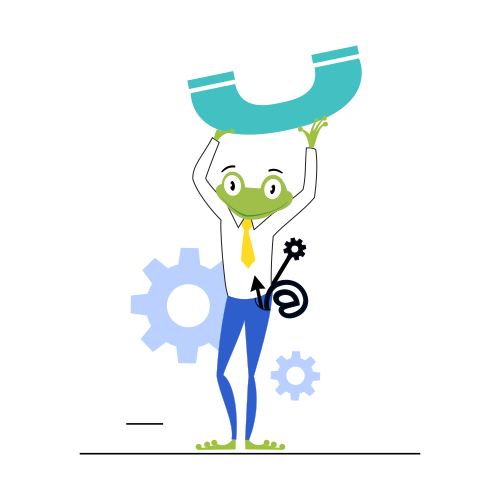 System administration

for support and 24x7 monitoring

We will make sure that your virtual server functions optimally - from the initial installation and configuration, through all the necessary changes and optimizations of the operating system and service software.

IMPORTANT: To ensure server management we do NOT provide root access. Of course, you can make many configurations and settings yourself easily through the cPanel control panel. The operating system and supporting software such as the web server, database server, etc. are our concern, but your software and code for a site or other application is maintained and administered by you and your developers.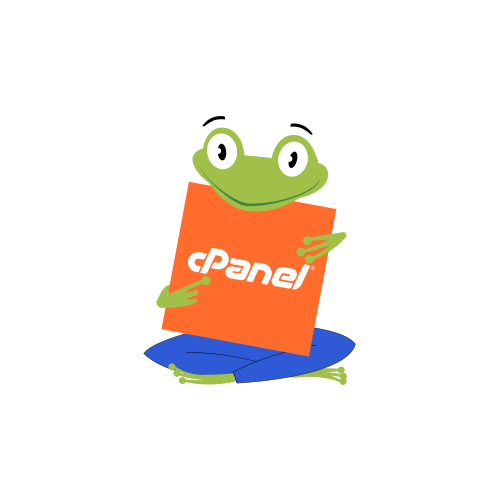 cPanel

control panel to manage and configure your server easily

To make your work with the server as easy as possible, we have also included the most common control panel - cPanel. Through it you can create a new site, manage your domains, FTP accounts, mailboxes, etc. And if necessary, you can give the necessary access to other persons - for example, the developers of the site or the software.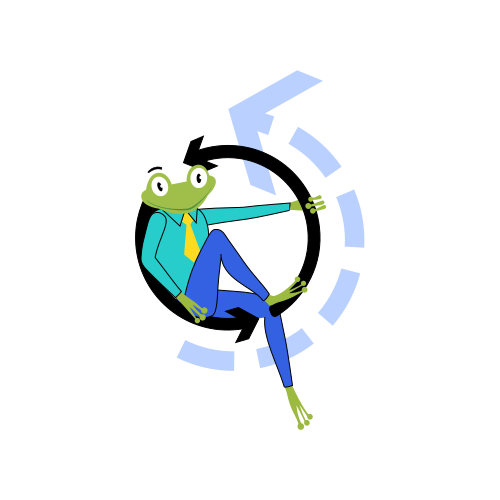 Remote
backup

that you can manage extremely easily

Taking care of any online project requires a reliable backup. For our managed VPS plans, we provide 3 automated backup copies that are located securely on a completely separate server.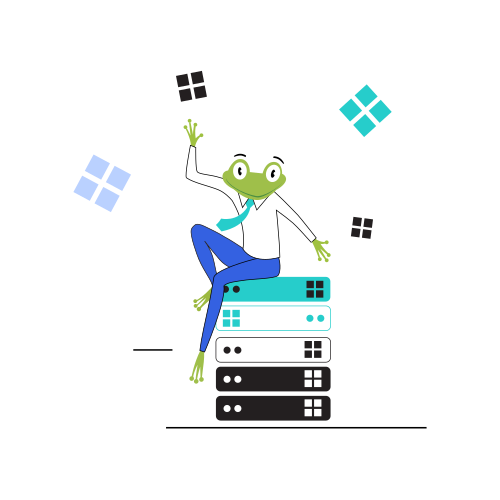 Infrastructure
Jump.BG is part of the infrastructure of Delta.BG - the first Bulgarian hosting company with a successful implementation of OpenStack in its cloud.

The data center is entirely neutral from the Tier 3+ class, with a backup power supply provided, including its own transformer station (independent A and B transformers), diesel generator set premises, N+1 fault tolerance for each individual power supply component, and four separate power supply routes.

Communication equipment is installed according to world standards in 19-inch racks, with fully secured and independent air conditioning, ventilation, and power supply. All RACK cabinets of Delta.BG have sensors for measuring humidity and temperature, incl. and server and network equipment, allowing real-time monitoring.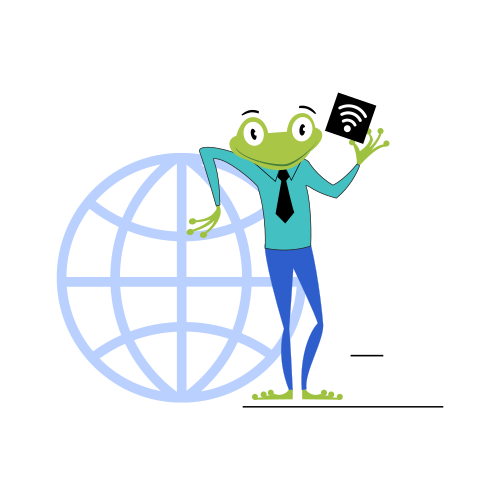 Network - we
guarantee flawless

connectivity

Connectivity and internet capacities are provided by the biggest suppliers in Europe and the world. The routes are completely independent, with a direct connection to all backbone points in Bulgaria, Europe, North America, and Asia.
Detailed Information
4 GB
6 GB
8 GB
12 GB
24 GB
NVMe SSD drive
100 GB
150 GB
180 GB
300 GB
500 GB
Monthly traffic
3 TB
4 TB
5 TB
6 TB
7 TB
Web server
Apache / LiteSpeed
Apache / LiteSpeed
Apache / LiteSpeed
Apache / LiteSpeed
Apache / LiteSpeed
1/5

Managed Cloud VPS 1

Apache / LiteSpeed

Web server

2/5

Managed Cloud VPS 2

Apache / LiteSpeed

Web server

3/5

Managed Cloud VPS 3

Apache / LiteSpeed

Web server

4/5

Managed Cloud VPS 4

Apache / LiteSpeed

Web server

5/5

Managed Cloud VPS 5

Apache / LiteSpeed

Web server
The indicated price per month corresponds to the selected period. In case of prepayment for a longer period, the price has a discount applied for the period. All stated prices include VAT.